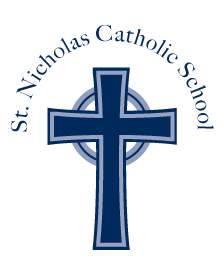 St. Nicholas Catholic School
Inspiring Student Excellence; Rooted in Catholic Tradition
OPEN HOUSE - TUESDAY, OCTOBER 24TH 9 AM - 11:30 AM - RSVP HERE
Tuition & Fees
Tuition
There are two tuition designations: Participating Catholic and Non-Participating Catholic. Participating Catholics include families who actively participate in the life of a parish and regularly attends Mass 75% of the time. The parish confirms your active status.
Non-Participating Catholics are families who are either non-Catholic or are Catholic, but do not attend Mass regularly and are not active in the life of a parish.
* 3rd child discount of 25%
** Tuition rates listed are for the 2015-16 school year. Tuition rates are subject to change. 2016-17 rates will be announced in May 2016
Fees
*Registration fees are in addition to tuition. Registration fees generally increase after June 1st.
**$225 for each child, $25 for each additional child.
Tuition Assistance
St. Nicholas School and the Diocese of San Jose have funds available that may be awarded based on demonstrated need. St. Nicholas School families may apply to the scholarship fund each spring through the PSAS student aid Plan. The Pastor and Principal coordinate this program. Financial Aid is confidential and available to all students and families who need assistance. For more information please contact the St. Nicholas School Office via email or at (650) 941-4056.
SCRIP
The Scrip program is sponsored by the Parent Teacher Group (PTG) and is the second largest fundraiser for the school. Funds raised by this program are reinvested in St. Nicholas to support the rising cost of education. Use Scrip cards when making everyday purchases and a percentage of your purchase is given back to the school. There are numerous Scrip vendors, which include grocery stores, retail stores, restaurant chains, gas stations and many others. Simply by shopping for groceries as you ordinarily do, St. Nicholas School benefits tremendously!