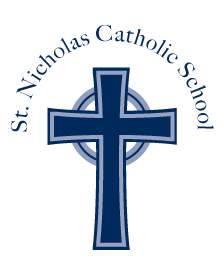 St. Nicholas Catholic School
Inspiring Student Excellence; Rooted in Catholic Tradition
St Nicholas Graduates
NEEDS NEW 100% ATTENDING K-8 MESSAGE
St. Nicholas School lays a wonderful foundation for our students. We could not be prouder of our alumni as they make the transition from 8th grade into high school. Our alumni are doing well academically and they continue to pursue their interest inathletics, performing arts, student government and other clubs. They also continue to stay involved in outreach projects locally and internationally.
​
Over 95% of our graduates are accepted to their first choice of high school.

Over 98% of our graduates choose to continue their education at a Catholic High School.

Many of our graduates test into honors programs.

Our students are leaders in performing arts, student government, community service, and athletics.

Our graduates are attending top colleges and are accepted into impacted programs.
High Schools Our Graduates Attend: