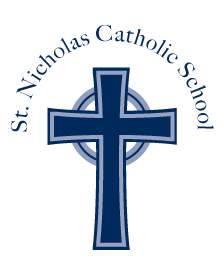 St. Nicholas Catholic School
Inspiring Student Excellence; Rooted in Catholic Tradition
OPEN HOUSE - TUESDAY, OCTOBER 24TH 9 AM - 11:30 AM - RSVP HERE
Grades 1-8 Admissions
We accept a limited number of applicants in grades 1-8, when students have moved into the area or are seeking a change from their current school. Our "Shadow Day" and "Buddy Family" programs will ensure your student and entire family are welcomed into our community.
To apply, please complete our online Application. We will confirm your submission immediately via e-mail. Fees (cash or check) should be submitted to Saint Nicholas School, 12816 El Monte RoadLos Altos Hills, CA 94022 once we have confirmed receipt of your application and forms.
If you would prefer to apply or submit the required forms in person, please call 650-941-4056 or contact us by email.
Please note:
For First Grade enrollment: California law requires a child to be six years old on or before: September 1 for the 2017-18 school year and beyond.

For 2nd – 8th Grade enrollement: Acceptance is based on specific criteria of readiness and performance.