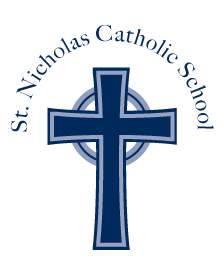 St. Nicholas Catholic School
Inspiring Student Excellence; Rooted in Catholic Tradition
Grades 1-8 Admissions
We accept a limited number of applicants in grades 1-8, when students have moved into the area or are seeking a change from their current school. Our "Buddy Family" programs will ensure your student and entire family are welcomed into our community.
​
​
To apply, please complete our online Application. We will confirm your submission via e-mail.
​
Please note:
For First Grade enrollment: California law requires a child to be six years old on or before September 1, for the coming school year. Acceptance is based on specific criteria of readiness and assessment.
​
​
Click here to Apply for 1st - 8th Grades