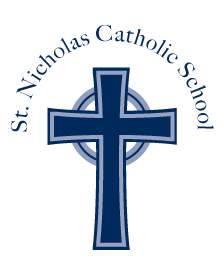 St. Nicholas Catholic School
Inspiring Student Excellence; Rooted in Catholic Tradition
OPEN HOUSE - TUESDAY, OCTOBER 24TH 9 AM - 11:30 AM - RSVP HERE
Fundraising Events
St. Nicholas loves our parent community! We host a variety of events to fundraise for St. Nicholas each year. These events not only support the school but grow the strong community that these events continue to build.
Our Annual Appeal supports our Tuition Assistance Program, The Endowment Fund & The Mary O'Shea Scholarship Fund.
​
Our Annual Auction Gala is the premier fundraising event of the year! It's a spectacular evening, all while raising funds to benefit our children. Mark your calendar for Saturday, March 25, 2023!
​
* Are you a business who would like to make an in-kind donation, advertise with us or sponsor us? Please contact, ccaligaris@stnicholaslah.com for more information.
​
The 70th Anniversary Carnival
This special event will bring the community together to CELEBRATE our 70 years of Catholic Education. Mark your calendars for Saturday, May 13, 2023!
​
Evening of Thanks Reception
Donors receive a special invitation to this evening of thanks for their generosity towards the St. Nicholas School.
​
​
​
​