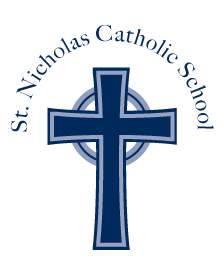 St. Nicholas Catholic School
Inspiring Student Excellence; Rooted in Catholic Tradition
Events
St. Nicholas loves our parent community! We host a variety of events throughout the year, some fundraisers, some community builders.
Our Annual Dinner Dance & Auction is the premier fundraising event of the year! It's a spectacular evening, all while raising funds to benefit our children.
​
Are you a business who would like to make an in-kind donation, advertise with us or sponsor us? Please contact, development@stnicholaslah.com for more information.
Parish & School Picnic
St. Nicholas School kicks off the school year with our annual outdoor Mass and Parish picnic. It's a great day for our families with games, food, and fun!
​
An Evening with Wine and Cheese
To offer a chance for parents to get together and chat, St. Nicholas holds an evening with wine and cheese, with extended care for children.
​
Spingo
Spingo is a fun night for the entire family with spaghetti, meatballs and bingo!
​
Dads vs. Grads
Come join St. Nicholas school in our a time-honored tradition spanning many decades: our 8th grade Dads foolishly challenge our 8th graders to a rumble ~ they're going to work it out on the basketball court! Grab a hot dog and a soda and watch the teams play for bragging rights and dominance!
​
Father Daughter Dance
A special, elegant night for fathers and daughters. Make sure the first man to take your daughter to a dance will be a man who always love her!
​
Evening of Thanks Reception
Donors and serious volunteers receive a special invitation to this evening of thanks for their generosity towards the St. Nicholas School.
​
​
​
​
Scenes from our 2017 and 2018 Auctions, which support our school and are a lot of fun for parents!